Welcome at the Summer Academy!
How nice, that you are here!
Are you looking for a place, where you peacefully can experience new ways of thinking and ideas/concepts of life and reflect them alone or in a group? Where you can gather knowledegde and exchange ideas with experts and like-minded people? Where you can build new relationships and connections, pick up impulses and tranform thoughts into action?
Then join us next summer!
The next Summer Academiy for integrative medicin will start in August 2024.
With the theme "ACTION IN MOTION - Projekt: act effectively" the Summer Academy took place from the 11th to August 18th.
As the organizing team, we would like to thank everyone who helped us shape this place. Participants, lecturers, helpers, friends and many other great people made their contribution so that we were able to meet and get to know each other for a week and were able to collect and deepen a lot of new impulses and new knowledge.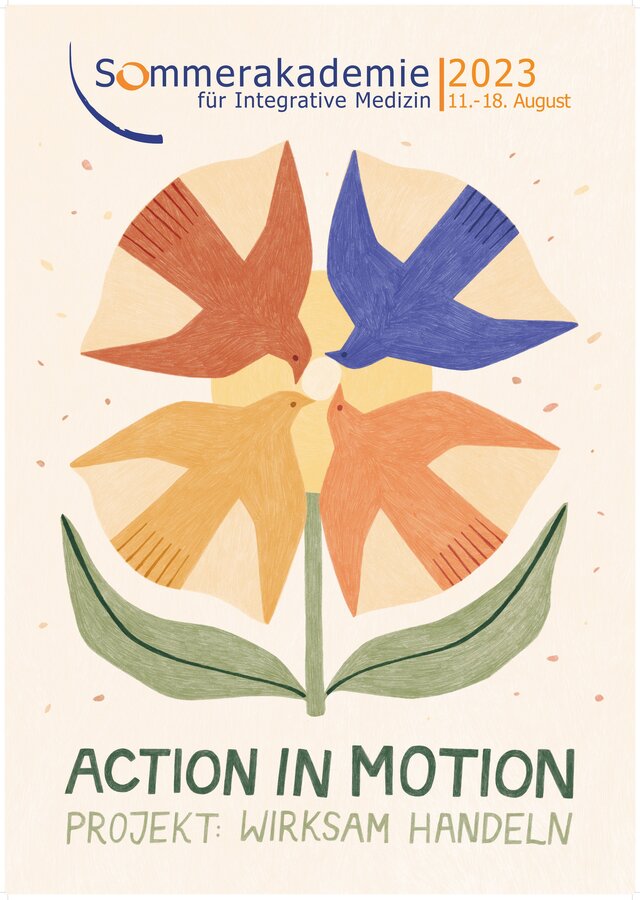 We look forward to meet you!
Greetings from the team of the Summer Academy!
This film was made 2022. Take a look to get an impression!